SAVE WEIGHT. CARRY MORE CARGO.
Every 10% drop in truck weight reduces fuel use between 5-10%.* With the weight savings offered by X One®, a truck fleet can carry more than 700 pounds (aluminum wheel vs. aluminum wheel) or more than 1,300 pounds (steel wheel vs. aluminum wheel) per vehicle with the X One fitment in both the driver and trailer axles.
*"Fuel Economy 101" by Fleet Owner.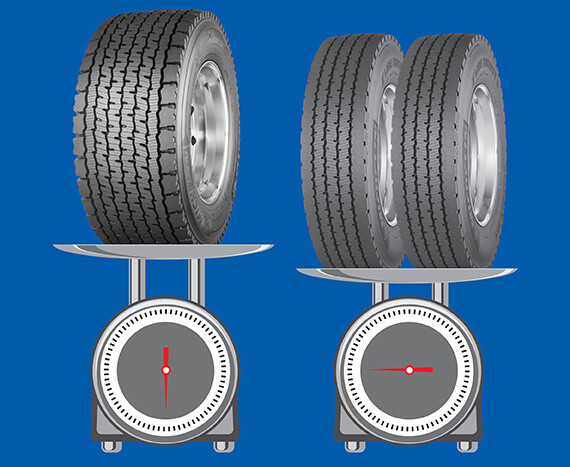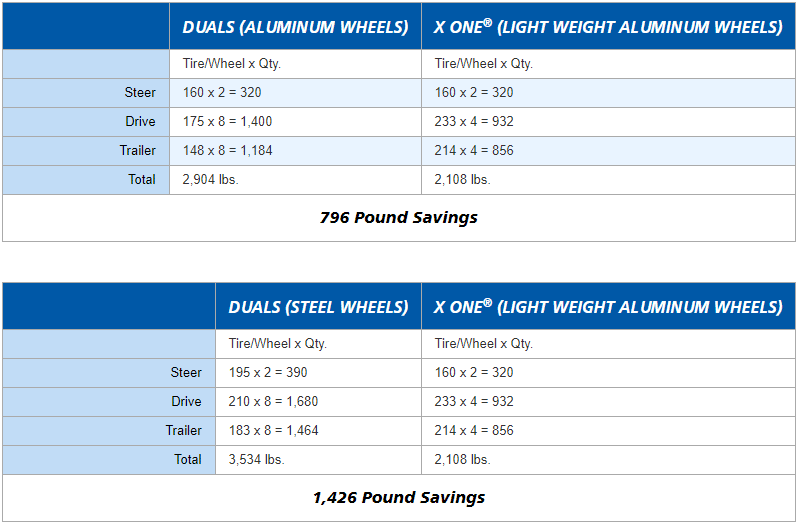 picto weight savings examples tire