GET THE RIGHT TIRE FOR LAST MILE DEPENDABILITY
A tire is more than just rubber. It is what keeps your car on the road and moving in all conditions. That is why running the right tire matters because no operation is the same.
Protect your fleet and your bottom line by talking with one of our qualified last mile tire specialist to help you find the best tire to optimize your operations and protect your investments.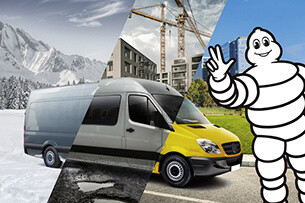 COMPLETE THE FORM TO GET MORE INFO:
Submission Confirmed! Your message has been submitted.
Thank you for contacting Michelin