DISCOVER YOUR FUEL SAVINGS

MAXIMIZE FUEL SAVINGS. MINIMIZE MAINTENANCE EXPENSES.
To see how much fuel savings you could receive by installing a MICHELIN® Energy Guard solution on your truck, fill out the fields below. All calculations are based upon independent, third-party testing by MVT Solutions.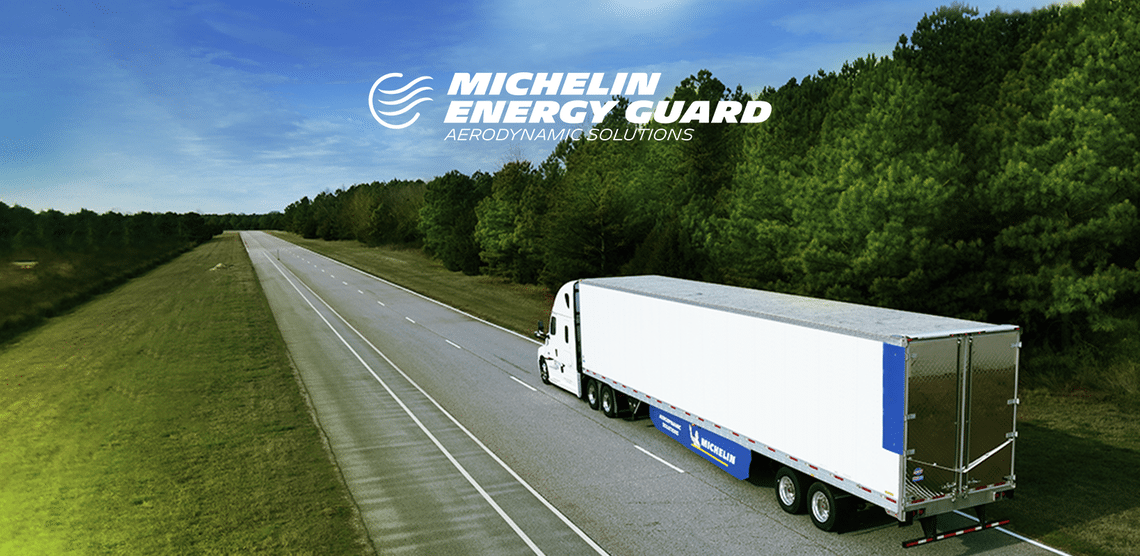 Want more information on how you can save money with MICHELIN® Energy Guard Aerodynamic Solutions? Enter your information below and an expert will contact you shortly.
Submission Confirmed! Your message has been submitted.
Thank you for contacting Michelin

By providing my email address and clicking the button below, I agree to the Terms of use and Privacy Policy, provide my electronic signature, and consent to receive automated marketing emails, regardless of any previous registration on any company, State or National opt-out list from Michelin North America, Inc. Consent is not a condition of any purchase. You may opt out any time. A Michelin representative may contact you if you express interest in being contacted in regards to a product or service offer. The Representative could be your local Michelin Sales Representative or a Michelin Authorized Dealer in your area.
* Required Field
Michelin respects your privacy. The information that you send to us is protected by our privacy policy.