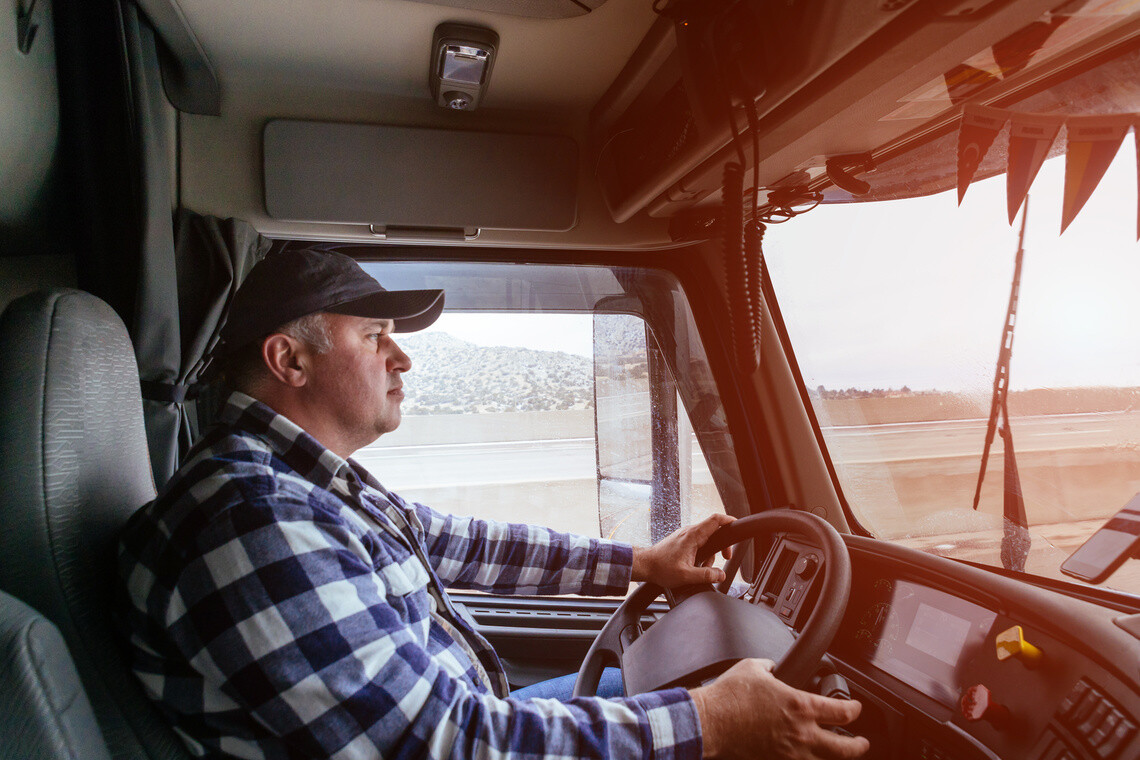 Male trucker in cab
Driver in cabin of big modern truck vehicle on highway
How to Recruit and Retain the Best Truck Drivers
Given the ongoing truck driver shortage, truck driver recruitment should be at the forefront of every fleet owner's mind. It's not enough to focus only on recruiting the best truck drivers, you must also take measures to retain the drivers you have.
For medium and small fleets, this can be difficult because they sometimes lack the resources to build an employer branding strategy to promote their company and the sector to their prospective candidates.
We are convinced that the implementation and communication of concrete, easy-to-deploy actions would reinforce the attractiveness of your company.
Discover our 10 best tips for medium and small fleet owners to attract top trucking talent!
#1 - Getting to know yourself as an employer
In a competitive job market, it is important for a company to effectively "sell" itself to potential new hires. But if you want to retain truck drivers you already have employed, you've got to make good on your promises. The best way to succeed in that is to truly know your company's strong ౼ and weak ౼ points.
#2 - Attracting the right candidate for the job
Employees are the foundation of your fleet, which means they need to be qualified, dedicated and engaged. Finding the perfect employee is difficult. However, there are several strategies that can help.
One of them is creating a good job ad. Another option is utilizing online recruitment for truck drivers. Additionally, offering attractive benefits and a positive company culture can also attract the right person for your company.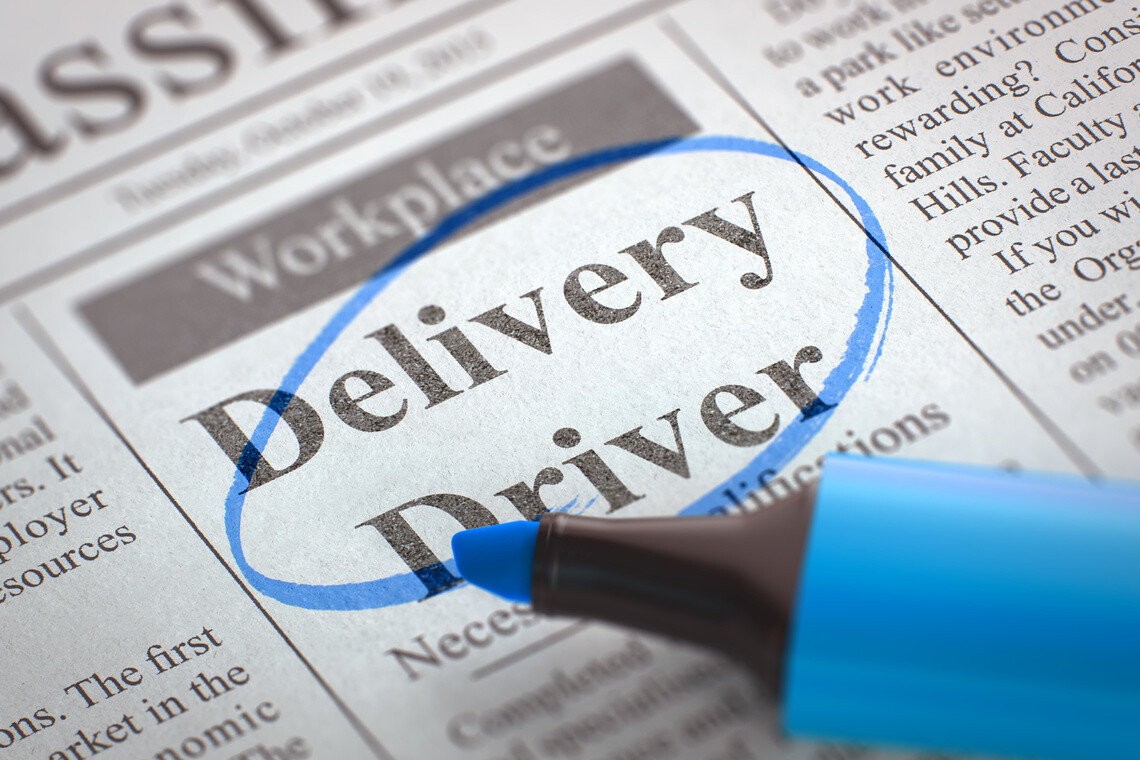 driver wanted ad
Delivery Driver - Vacancy in Newspaper, Circled with a Blue Marker. Newspaper with Vacancy Delivery Driver. Blurred Image with Selective focus. Concept of Recruitment. 3D Rendering.
#3 - Recruiting a new generation of employees
Trucking companies across the globe are zeroing in on a new talent pool: Gen Z employees. Today's working-age Gen Zers are in their late teens and early twenties. They are the first "digital native" generation of employees, meaning they have grown up entirely during the tech age.
These young employees are constantly online ౼ whether on social media, streaming, gaming or…job hunting. That means, you'll need to reach them through digital recruiting efforts.
#4 - Improving working conditions
Truck drivers work hard, with long hours on the road and away from home. With health and economic issues as well, transport company owners face difficulty in recruiting and retaining skilled truck drivers.
In fact, workers, particularly in younger generations, would rather quit than remain at a job they don't like. In this climate, how can you hold onto your employees? While salary definitely plays a central role in retention, creating better working conditions is another great place to start.
#5 - Open the door to new candidates
While there are many factors that contribute to the truck driver shortage, such as the economy and tough working conditions, the lack of diversity among truck drivers is a key factor. In the US for example, truck drivers are overwhelmingly middle-aged, white males ౼ with just 12.4% female drivers, 23.4% non-white drivers and 60%* of drivers 45 years old or younger. These statistics reveal a huge untapped talent pool: young and female drivers.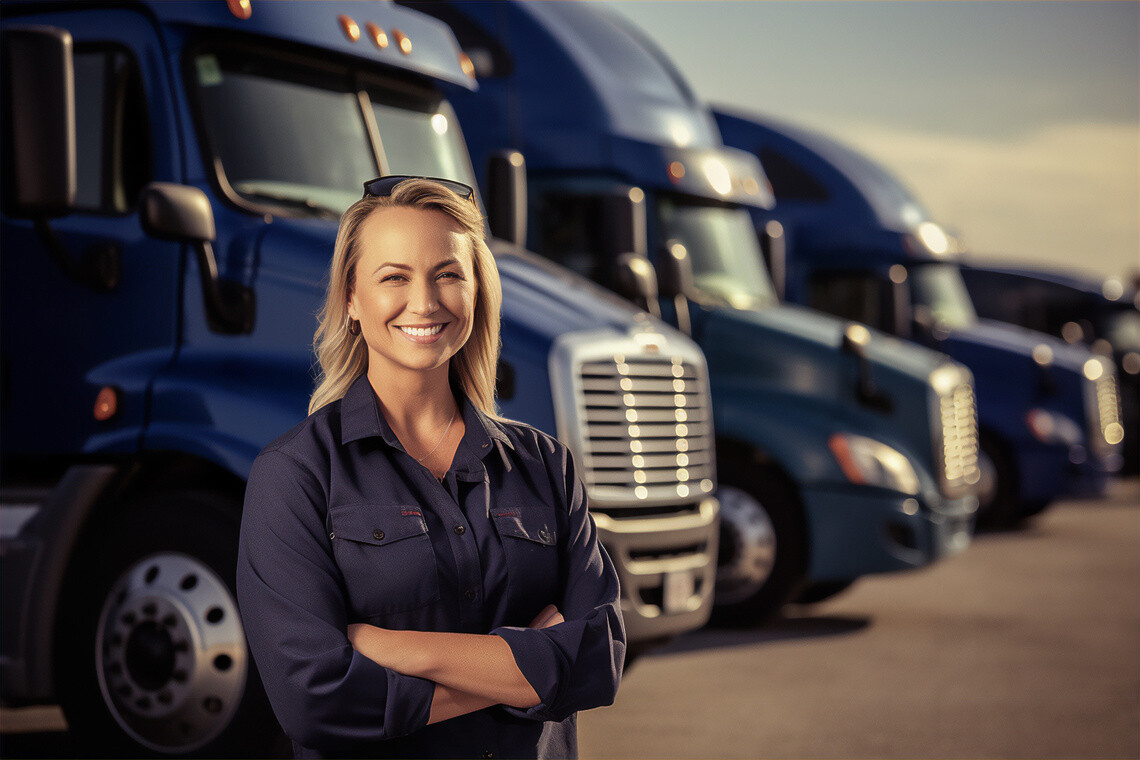 female driver in front of fleet
#6 - Hire seasonal drivers
The Christmas season for many people means presents, parties, and good cheer. For truck drivers, however, the holiday season can be stressful ౼ with long hours, tight deadlines and a lot of pressure.
Online holiday shopping sales are increasing at a faster rate compared to in-store shopping. This has resulted in a significant demand for truck drivers who can deliver the goods. Trucking company owners must prepare for the spike in staffing demand.
#7 - Welcome new drivers
Starting a new job in any industry is a big step, but in trucking it can often mean an entire change in lifestyle and work habits. With this in mind, take the time to properly welcome and integrate new truck drivers into your fleet ౼ it's good for newcomers, and overall team morale.
#8 - Take care of your drivers
Once you've hired your truck drivers, you're going to need to retain them on your staff! One of the best ways to do that is to take an interest in their health. Whether through your actions or your words (preferably both!), make sure you show your employees you are interested in their physical and mental wellbeing. One of the best ways to do this is through different benefits and perks your company can offer.
#9 - Provide a clear career path
A good employee is an incredible asset ౼ whether they are behind the wheel, running the back office or training the next generation of truck drivers. Be sure that your new hires and your long-time drivers know all the opportunities available to them within the company. This will motivate them on a daily basis and build loyalty.
#10 - The exit interview
Even in the best of work relationships, there comes a time to say goodbye. A change in family situations, career shift, a new opportunity or retirement ౼ there are various reasons a truck driver might leave your fleet. Whether the reasons are related to the job itself, totally unrelated or somewhere in between, every departure provides an opportunity to learn and to grow as a company.
For more in-depth information on each tip, download the full article on how to recruit and retain truck drivers.
*Figures cited in this article are from the following:
• Freightwaves survey "Women in trucking", 2019
• U.S. Bureau of Labor Statistics data for truck transportation in 2020
• American Transportation Research Institute (ATRI) study , 2018