trailer tires
On the road
Trailer Tires
Designed for improved tread wear, fuel savings, excellent retreadability and exceptional traction for any of your hauling needs
Find the right trailer tires for fuel efficiency :

MICHELIN Tire Care provides the tools and information fleet operators and managers need to identify and address tire issues before they lead to downtime, low mileage, high fuel costs and safety risks.

Find the right trailer tires for long lasting performance :

background mcsn mast desktop tire
MICHELIN COMMERCIAL SERVICE NETWORK
Consistency and reliability from a network you can trust.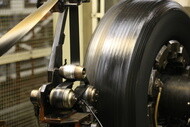 Edito recreusage rechapage visite hambourg Tire
Rechapage d'un pneu en atelier
Retreading your tires is good for the environment and for your business. Discover a way to get the most out of your tires when you choose to embrace the retread process.
Find the right trailer tires to keep you safe in all driving conditions: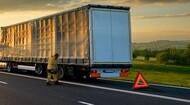 Michelin breakdown assistance, 24/7, throughout the US.
Have peace of mind on the road and fight downtime with the reliable service of MICHELIN® ONCall - combining simplicity, speed and efficiency. In the event of an incident, a simple call or click sets the ball rolling.