Background photo mining Help and Advice
Repairing off-road tires?
Not all damage is repairable. All repairs must be carried out by a trained and qualified professional. A professional should complete a thorough examination of the tire before repair.
A tire that has been driven on under-inflated or flat may have irreversible damage, only a thorough check of the inside of the casing can diagnose whether or not the tire is suitable for repair.
Dismantling the casing is the only way to see its true condition and the type of repair needed.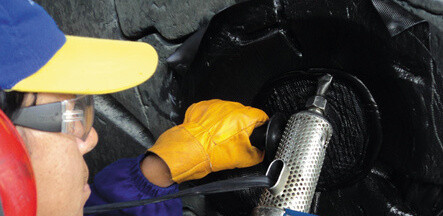 Edito photo reparer pneu Help and Advice
Man repairing a tire