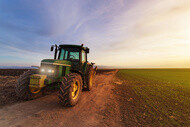 Tractor in the field at sunset
Tracteur vert dans un champ au lever de soleil
Tractor Tires
Designed for long service life and exceptional year-around traction to help get the most out of your farm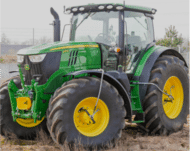 Tractor equipped with CTIS how does it work
MICHELIN Central Tire Inflation System
As a farmer you may have to change the pressure several times on your farm, depending on the crop. With the Central Tire Inflation System (CTIS) you can control the pressure from your seat.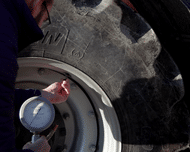 Tire pressure monitoring why is it important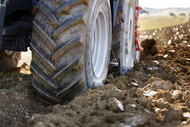 Background axiobib2 at work Help and Advice
sculpture pneu MICHELIN AXIOBIB2
MICHELIN UltraFlex Gains Calculator
Do you know the right tire can increase your yield up to 4%?

Learn how to manage soil compaction
Do you know UltraFlex tires can enable farmers to carry 40% more at lower pressure?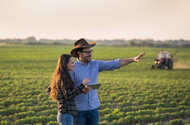 microsoftteams image
Two farmers man and woman with tablet standing in soybean field in front of tractor at sunset
Looking for Tire Tips?
Find Agricultural tire basics and maintenance guides in our Ag toolbox.